Abuse of monopoly power
Syllabus: Explain how monopoly power
can create a welfare loss and
is therefore a type of market
failure.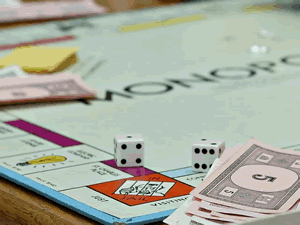 A most important assumption of the ideal free market economy is that markets within it are competitive, so that a large number of competing firms passively take the price that is set in the market as a whole and either increase or decrease their output in response to shifts in consumer demand.
However, as we saw in the section on monopoly, markets may be dominated by a single producer of the good or service, in which case a situation of monopoly exists, or by a few producers, in which case an oligopoly exists. In either situation, producers may not be content to take a price set in the market. Having significant control over supply, firms in pursuit of maximum profits may attempt to make the market price higher than it would otherwise have been by restricting output. The outcome for consumers may therefore be that they are paying a higher price for a smaller output. This would represent market failure and a misallocation of society's scarce resources, as the economy would be deprived of some of the output which would be valued more highly than that currently being consumed.
Also, in a situation of monopoly or oligopoly, profits may not perform the function that they are supposed to in the 'ideal' free market situation. Here, the making of profit is deemed to be a sign of efficiency; that is, the goods that are being produced are precisely those that consumers want and of a suitably high quality, and because firms cannot influence price, the profit has been achieved by operating efficiently, with costs being kept below the ruling price. However, given the power of firms in monopoly and oligopoly to restrict output to keep price artificially high, the making of profits may reflect market power and dominance rather than efficiency. Monopoly may involve both allocative and technical inefficiency. Refer back to the section on monopoly and re-read the course notes if you are not sure about this.