Exploring health in Tanzania - data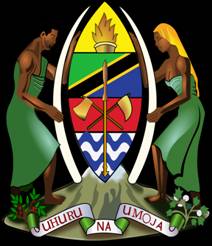 As with education the quantity and quality of health care provision clearly has a direct impact on the extent to which a country's labour force is productive and capable of providing the essentials for economic development and growth. Education and health are of course interconnected. Those people who are educated are more able to utilise health care and refrain from those activities that are likely to cause poor health, such as HIV and Aids. You will remember that in the vicious cycle of poverty covered in Section 4.1, we saw how low incomes meant that people had few financial resources to spend on education and health thus continuing the cycle of low levels of productivity and income.
Many people in less developed countries fight an on-going battle against disease, ill health and malnutrition. Tanzania is no exception.
Controlling disease and improving health facilities will improve life styles, make people happier and increase productivity. So, the provision of a sewerage system or a health centre is not a luxury, but a necessity. What is being provided is an essential part of the country's' social capital.
Millennium Development Goals
Three of the UN's Millennium Development Goals for 2015 focus on health related issues
Goal 4 Child Health
Reduce by two thirds, between 1990 and 2015, the under-five mortality rate
Goal 5 Maternal Health
Reduce by three quarters the maternal mortality ratio
Achieve universal access to reproductive health
Goal 6 Combat HIV, Malaria and other diseases
Have halted by 2015 and begun to reverse the spread of HIV/AIDS
Achieve, by 2010, universal access to treatment for HIV/AIDS for all those who need it
Have halted by 2015 and begun to reverse the incidence of malaria and other major diseases

What the data shows
Let's first take a look at some key health indicators in Tanzania and other countries. This may give us some clues about the factors that lead to and slow down economic development in the country.
| | Tanzania | Bangladesh | India | Indonesia | Malawi | Peru | UK |
| --- | --- | --- | --- | --- | --- | --- | --- |
| Physicians (per 1,000 people) | .. | .. | .. | 0 | .. | .. | 2 |
| Nurses and midwives (per 1,000 people) | .. | .. | .. | .. | .. | .. | . |
| Improved sanitation facilities (% of population with access) | 24 | 46 | 25 | 44 | 50 | 62 | 100 |
| Improved sanitation facilities, rural (% of rural population with access) | 22 | 43 | 14 | 30 | 50 | 27 | 100 |
| Improved sanitation facilities, urban (% of urban population with access) | 29 | 57 | 52 | 63 | 51 | 77 | 100 |
| Improved water source (% of population with access) | 54 | 79 | 81 | 77 | 63 | 79 | 100 |
| Life expectancy at birth, female (years) | 52 | 62 | 62 | 69 | 53 | 73 | 80 |
| Life expectancy at birth, total (years) | 51 | 61 | 61 | 67 | 51 | 71 | 78 |
| Life expectancy at birth, male (years) | 50 | 60 | 60 | 66 | 49 | 68 | 75 |
| Malnutrition prevalence, weight for age (% of children under 5) | .. | 48 | .. | 25 | 22 | 5 | .. |
| Depth of hunger (kilocalories per person per day) | .. | .. | .. | .. | .. | .. | .. |
| Fertility rate, total (births per woman) | 6 | 3 | 3 | 2 | 6 | 3 | 2 |
| Contraceptive prevalence (% of women ages 15-49) | .. | 54 | 47 | .. | 31 | 69 | .. |
| Children (0-14) living with HIV | 140,000 | .. | .. | .. | 94,000 | .. | .. |
| Prevalence of HIV, female (% ages 15-24) | .. | .. | .. | .. | .. | .. | .. |
| Prevalence of HIV, male (% ages 15-24) | .. | .. | .. | .. | .. | .. | .. |
| Prevalence of HIV, total (% of population ages 15-49) | 7 | 0 | 0 | 0 | 14 | 1 | 0 |