Multinationals AO3
AO3 You need to be able to: Demonstrate synthesis and evaluation. Command terms these terms require you to rearrange component ideas into a new whole and make judgments based on evidence or a set of criteria. Compare, Compare and contrast, Contrast, Discuss, Evaluate, Examine, Justify, Recommend, To what extent
Multinational (MNC) or Transnational Corporations (TNC)
MNC
Multinational or transnational corporations (MNC/TNC) are businesses with a headquarters in one country, but with business operations also in other countries.
There are numerous examples of multinational corporations, car manufacturers like Ford, GM, Toyota, Honda and Volkswagen, oil companies like Shell, Chevron and Exxon Mobil, technology companies like IBM, Dell, Microsoft and Hewlett Packard and food and drink companies such as Coca Cola, Pepsico, Kraft and McDonalds.
The following is a quote from the General Motors website site which is an excellent example of a multinational operation:
General Motors

General Motors, one of the world's largest automakers, traces its roots back to 1908. With its global headquarters in Detroit, GM employs 204,000 people in every major region of the world and does business in some 140 countries. GM and its strategic partners produce cars and trucks in 34 countries, and sell and service these vehicles through the following brands: Buick, Cadillac, Chevrolet, GMC, GM Daewoo, Holden, Opel, Vauxhall and Wuling. GM's largest national market is the United States, followed by China, Brazil, Germany, the United Kingdom, Canada, and Italy.
http://www.gm.com/company/aboutGM.html

Multinationals are normally conglomerates and may own a huge number of brands. As consumers we may not always be aware that a range of household brands are in fact owned by a single multinational.

Two examples of multibrand manufacturers are Kraft and Unilever. It is fascinating and illuminating to examine their brand portfolio. You may be surprised by some of the names in these lists. Click on the logos below to see the full lists: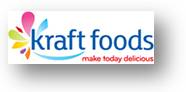 The sheer size of many multinationals means they often have considerable power and influence, especially when they locate in less developed countries. Not surprisingly over the years many have been criticised for their commercial behaviour resulting in some very negative press. Indeed, pressure groups have conducted some very high profile campaigns against prominent multinationals. One of the most notorious concerned the Swiss food company Nestlé and its marketing of its infant milk formula to mothers in developing countries, an issue that attracted significant attention in 1977 and a led to a boycott of Nestlé products worldwide (see also Corporate Social responsibility)

Several sport's manufacturers including Nike and Puma have been criticised overpoor working conditions and exploitation of cheap overseas labour employed in the free trade zones where their goods are typically manufactured. Nike has also been accused of violating minimum wage and overtime laws in countries such as China, Vietnam, and Mexico.
In addition, events like the Bhopal chemical explosion in 1984 attracted much criticism and, cemented the view that MNCs are by their nature detrimental to the countries in which they operate. Bhopal is ranked with Chernobyl in Ukraine as the site of one of the world's worst industrial accidents. The accident happened at the pesticide plant in Bhopal in the central state of Madhya Pradesh. On the night of 2 December, forty tonnes of a toxic gas leaked from the pesticide factory and settled over slums in Bhopal. Official figures show at least 3,000 people died at the time and as many as 15,000 have died since.
Reasons for the growth of multi national companies

There are some significant drivers to become multinational. Some of these include:
Reduced transport and distribution costs: By producing goods and services locally or regionally, firms can save considerable transport costs
Avoidance of trade and non-tariff barriers: By locating in overseas markets, firms may avoid tariffs, quotas and other forms of protectionism. For instance, Asian firms invested in large numbers in the UK in the 1990s to allow then to export to the European Union and to compete with European suppliers without a cost disadvantage.
Access to raw materials: by locating overseas, firms can ensure access to raw materials at reduced prices.
Other cost advantages: for example lower labour, energy and property costs.
Increased sales turnover: expanding overseas can provide access to large markets, including those of the developing world such as China and other Asian markets.
Economies of Scale: Increasing scale of operations can lead to both internal and external economies of scale and spreading of risk. Overspecialisation is potentially disastrous for a business. However, multinationals have other markets to compensate, if one market is suffering decline or subject to political instability or natural disasters.
First Mover Advantage: Getting into markets first provides marketing and distribution advantages, e.g. Tesco chose to expand their retail business into Eastern Europe such as Hungary and Poland, allowing them to acquire market share and customer loyalty before other competitors appear.
Other Marketing advantages: Overseas brands may have an exclusive desirability allowing premium prices to be charged.
However, some firms have found expansion into overseas markets problematic because of:
Cultural differences which may mean products and services need to be adapted or will not sell at all, e.g. dairy products in Asian countries.
Lack of experience in the local market - no core competence
Language difficulties, e.g. Vauxhall Nova translated as 'no go' in Spain
Little brand awareness.
Currency fluctuations and instability
Political instability
Local opposition or pressure group activities, e.g. over low rates of pay or use of child labour e.g. Nike and BAT in Burma/Myanmar
Possible legal restrictions on access - e.g. must find a local partner to operate.
Limited control over supply and distribution chains
Greater set-up costs
Note: Solutions to some of these problems may be found through local joint ventures, strategic alliances or use of local agents. Often counries like China and Thailand require foreign companies to have a domestic company as a partner. For example TESCO the supermarket chain is called TESCO Lotus to recognise its required Thai partner.