Resistance to change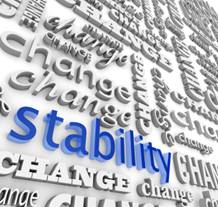 People are not always quite as ready to change as the firms they work for and rapid change may create resistance. There is an element of self-interest in us all. People may be more concerned with the implications of change for themselves, rather than the benefits the change may bring to the organisation. Some employees may fear the unknown and be happier with existing working practices. Fear of unemployment will also be a key factor causing concern as well as an increased workload.
However, resistance to change may also come from within the organisation if the organisational culture is not one that is flexible and adaptable. An organisation that has not been used to rapid change may have developed a culture of comfort where employees at all levels are reluctant to adopt changes as they occur. If resistance to change exists at a group level, change may be more difficult to implement. In this instance, the firm will need to work on changing culture as well as the systems and procedures that need adapting.